A fun idea for March's bullet journal spread is to use gemstones for your theme. I went from St Patrick's Day to treasure to gems. Plan with me as I create my bujo set up and layout for the 3rd month of the year.
To celebrate March, I thought of St Patrick's Day. I thought it might be a little too cliche. So I went with treasure. Then I realized I had a lot of gem stamps in my collection. So gemstones it was! You can either hand draw these images but I like to stamp so I went with the latter.
I used a variety of jewel-toned colors in markers and ink pads. I also made different layouts of necklaces, gemstone strings, and diamond rings.
You can watch the process video below or on YouTube.
Supplies are listed below.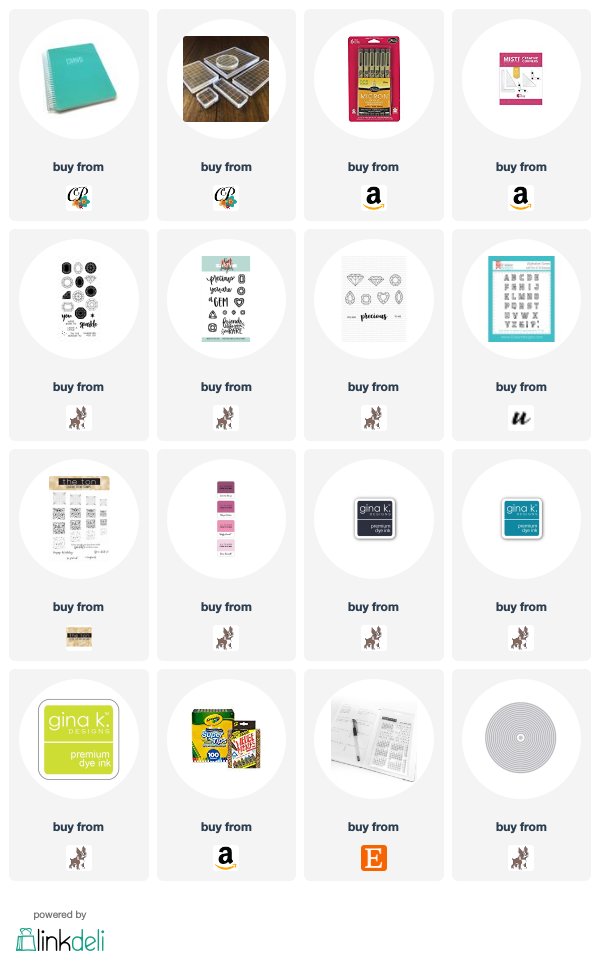 MARCH BULLET JOURNAL COVER
MARCH BULLET JOURNAL WEEKLY SPREADS
MARCH BULLET JOURNAL PLAN WITH ME VIDEO
I did a variety of techniques for the different weekly layouts from minimalistic to masking to coloring. See the process below or over on YouTube.
RELATED: