A fun idea for February's bullet journal spread is to use conversation candy hearts for your theme. Plan with me as I create my bujo set up and layout for the love month of the year.
To celebrate February, I thought of Valentine's Day. With Valentine's Day, comes love, flowers, and candy. I thought these iconic Valentine's Day conversation heart candies would be the perfect theme. Since the hearts have to be symmetrical to look right, I thought it would be best to stamp the heart images to get the right shape every time.
I used a combination of these markers and watercolor markers to color the famous pastel rainbow colors. Then I used a red pen to create my own text for the candy hearts.
Supplies are listed below.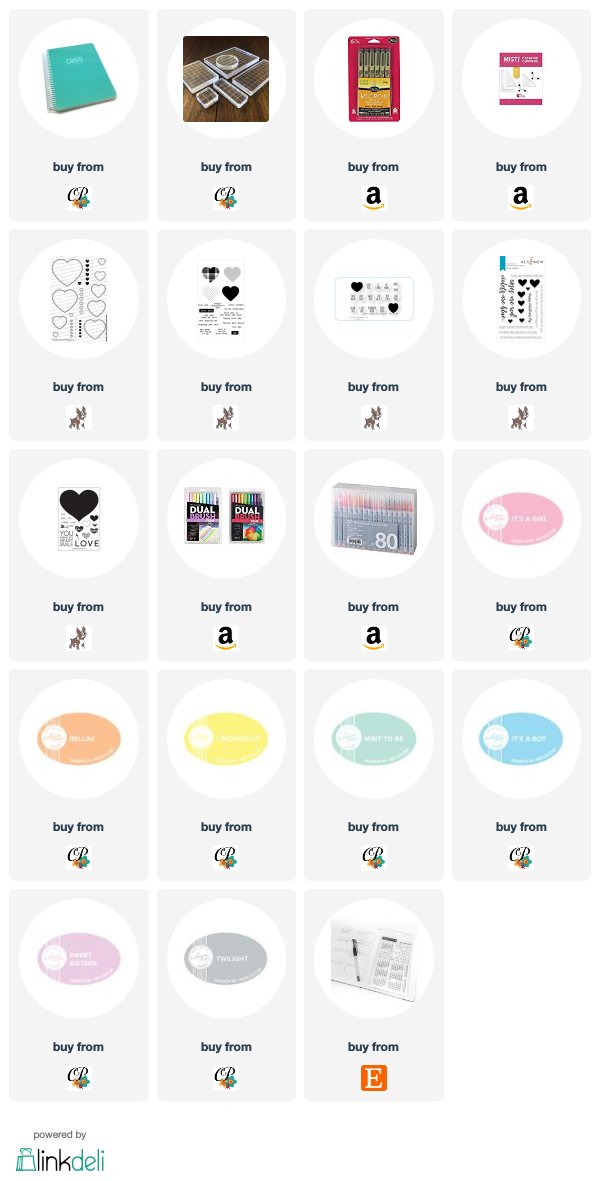 FEBRUARY BULLET JOURNAL COVER
FEBRUARY BULLET JOURNAL WEEKLY SPREADS
FEBRUARY BULLET JOURNAL PLAN WITH ME VIDEO
I did a variety of techniques for the different weekly layouts from minimalistic to masking to ink blending. See the process below or over on YouTube.
RELATED: