For my April bullet journal spread, I wanted to use unicorns and rainbows for your theme. Plan with me as I create my bujo set up and layout for the 4th month of the year.
April showers bring May flowers, but first, they bring rainbows! Why stop at rainbows when I can add unicorns? After getting a lot of rain where we live, I wanted some happiness for my next spread, and I thought unicorns and rainbows would fit the bill.
You can either hand draw these images but I like to stamp so I went with the latter. Rainbow were easy to draw, unicorns I definitely had to stamp. I used a variety of rainbow colors and different techniques for my layouts.
You can watch the process video below or on YouTube.
Supplies are listed below.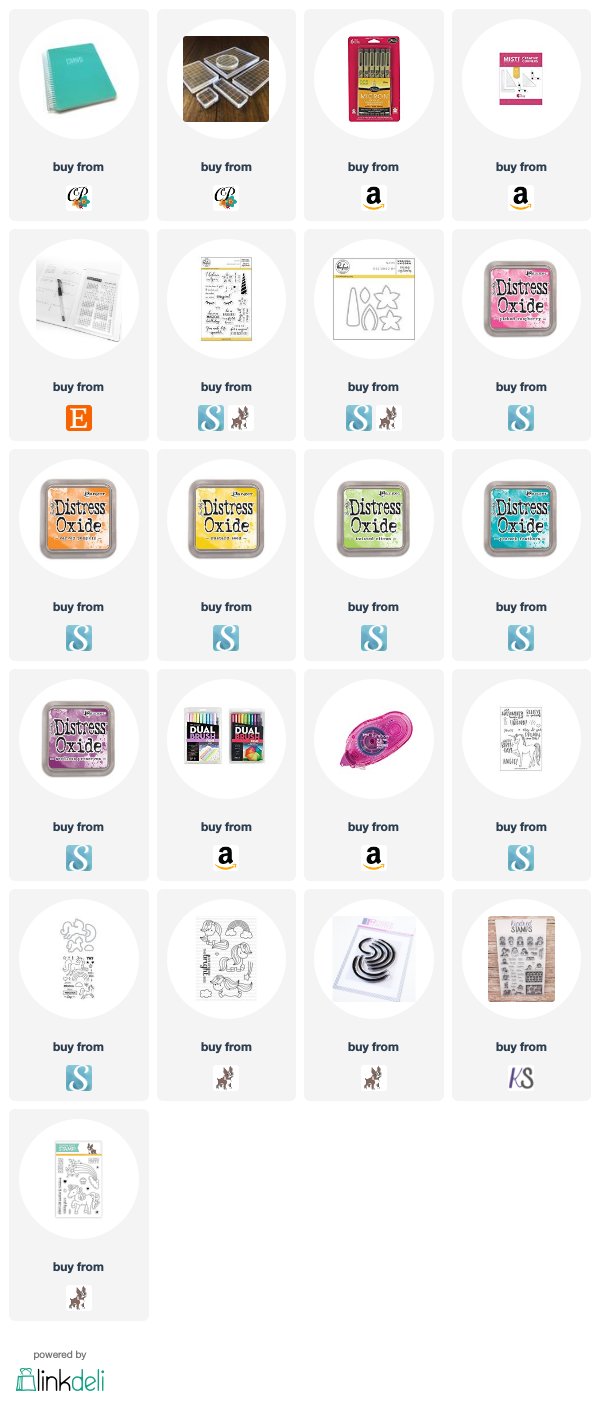 APRIL BULLET JOURNAL COVER
APRIL BULLET JOURNAL WEEKLY SPREADS
APRIL BULLET JOURNAL PLAN WITH ME VIDEO
I did a variety of techniques for the different weekly layouts from minimalistic to masking to coloring. See the process below or over on YouTube.
RELATED: