Buttons are a fun craft supply to add to your paper projects. They are affordable, easy-to-apply, and come in a variety of shapes, sizes, and colors. Learn some easy ways to use in your handmade cards here.
There are lots of ways to to incorporate buttons in your paper crafts. You can sew them on, glue then on, or have them in shaker cards. In this post, I focus on way to adhere them to your handmade cards.
You can either use the buttons that are already in your sewing kit, or you can purchase fun craft buttons like these. You just need some good strong glue like this to make sure those buttons stay put. After that, use your imagination for button designs, the sky's the limit!
You can watch the video tutorial below or over on YouTube.
Ways To Use Buttons In Your Cards And Paper Crafts
Button Crafts Supplies I used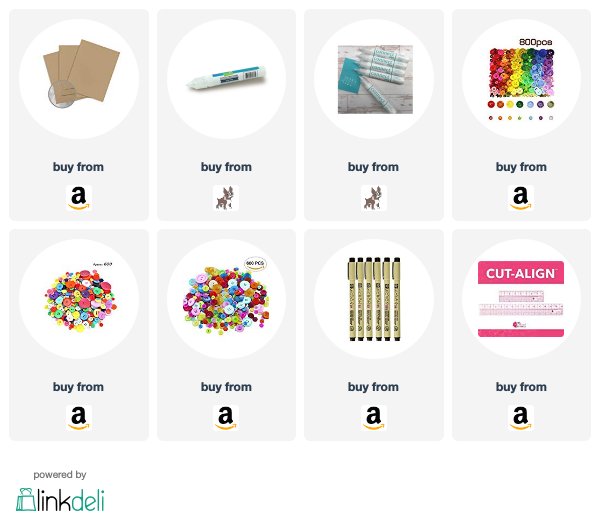 Buttons Card Ideas
Here I used them for birthday balloons.


In these cards, I used them for birthday cakes.


You can also use them for other sweet treats.


You can also create different critters and animals with buttons.


You can also make different holiday button cards.

Button Card Video

RELATED: