Alcohol inks are a great way to add vivid colors to your art or craft project. Learn some easy tips and techniques for beginners here.
Alcohol inks are applied from a dropper and are most often used in creating free flowing designs. You get the best results if you use them on non-porous surfaces such as Yupo paper, glass, or metals. You can use it by itself or with other mixed media.
When working with alcohol inks, you'll want to follow the manufacturer's safety warnings. It's best to work in a ventilated area. You may want to cover your surfaces and hands to help prevent staining.
You can watch the alcohol ink tutorial below or over on YouTube.
How To Use Alcohol Ink: Tips And Techniques For Beginners
Basic Supplies for Alcohol Ink Techniques
Supplies from Alcohol Ink Tutorial Video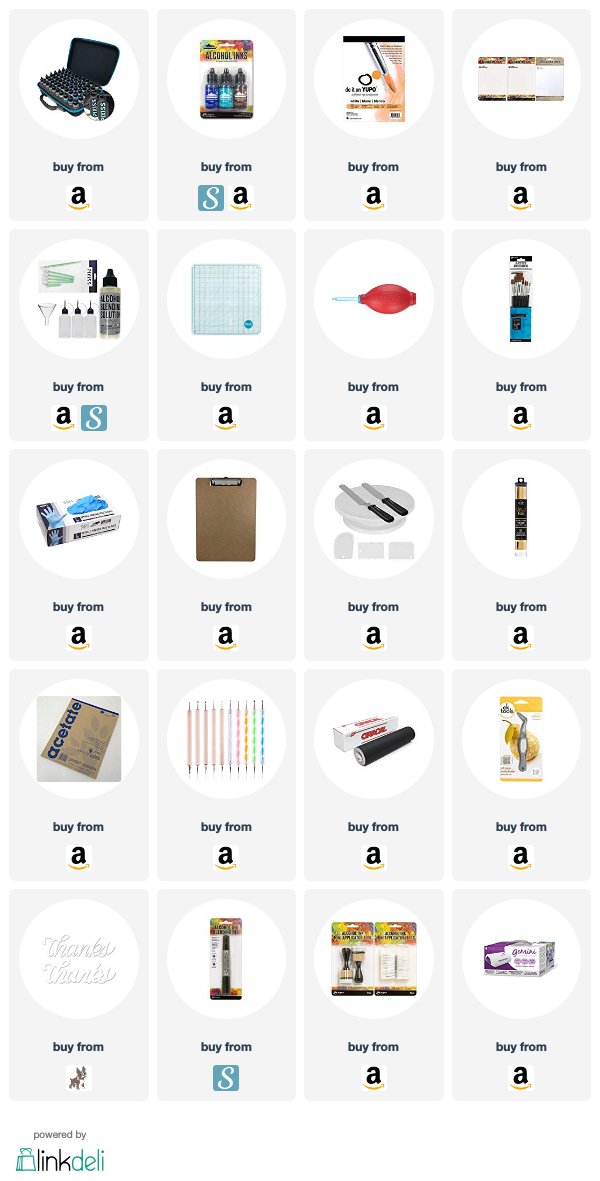 Alcohol Ink Ideas
Alcohol Ink Tutorial Video

RELATED: